Arts & Dementia- a special podcast series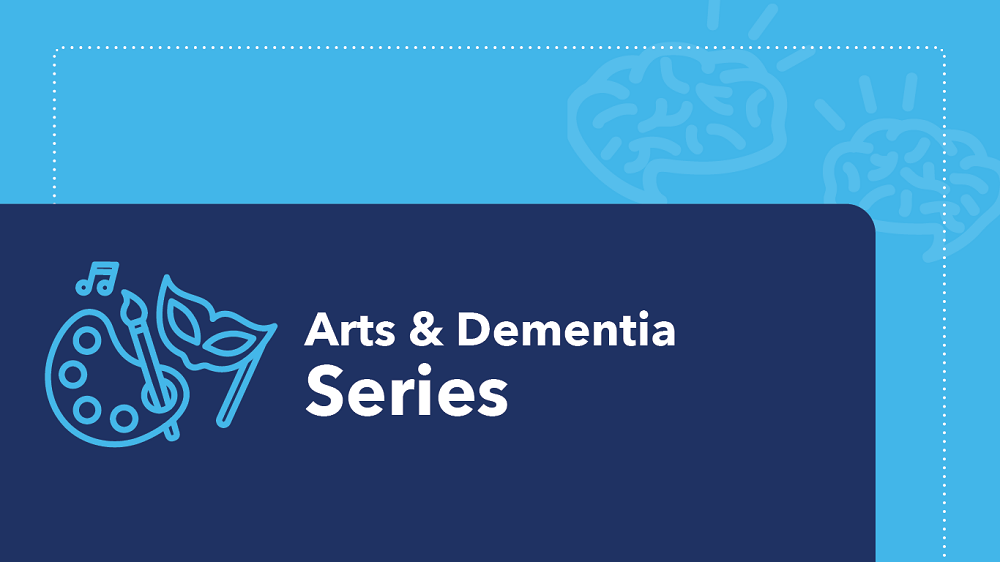 We explore the connection between Arts & Dementia, through the various mediums and connections between people with lived experience, caregivers, and the dementia community.
Episode #1: Hearts & Art
Host Lisa Loiselle talks with Lisa Meschino who has seen this first-hand during her work developing programs such as Gather at the Gallery and as an artist at the Dotsa Bitove Wellness Academy.

Episode #5: Reimagining Dementia We all have a part to play:
Mike Belleville and Mary Fridley describe Reimagining Dementia: A Creative Coalition for Justice
that brings together advocates from the arts community. Mike feels that everyone with a dementia diagnosis like him has a voice and is heard. Listen to a song collectively written by coalition members.

Episode #2: Living Fully & Meaningfully:
Lisa Loiselle and special co-host Cynthia Huling Hummel, speak with couple Lynda Everman and Don Wendorf about the importance of the expressive arts in self-care.
Episode #6:Healing through the arts: The journey of one man and his father:
Rev. Cynthia Huling Hummel PhD talks about the arts and her book, "UnMasking Alzheimer's. Daniel Potts, a neurologist and care partner was inspired by his father's transformation from a blue-collar worker to a watercolor artist after his dementia diagnosis.
Episode#3: In your seat and on your feet – Accessible Dance:
Rachel Bar, the Director of Research and Health and TCAS Postdoctoral Fellow at Canada's National Ballet School in Toronto speaks with Lisa Loiselle about dance and movement for those living with dementia.

Episode #7: Teaching communication through " improv" :
Aynsley Moorhouse elaborates on how the principles of "improv" acting , such as saying "yes, and", are help with caregiving and effectively communicating with people living with dementia.
Episode #4: Connecting through music:
Lisa Loiselle speaks with Simon Law, an award-winning songwriter, producer, and performer about how music is music a large part of his life, and was also an important piece of his father's life even after he was diagnosed with dementia.
Episode #8: Dementia in the Media:
Chris Wynn speaks candidly about how the portrayal of dementia on TV and film, affects perceptions and stigma and speaks about his experience with his father's diagnosis and how it changed his life and inspired him to make 2 documentaries on dementia.