Dementia & Spirituality- a special podcast series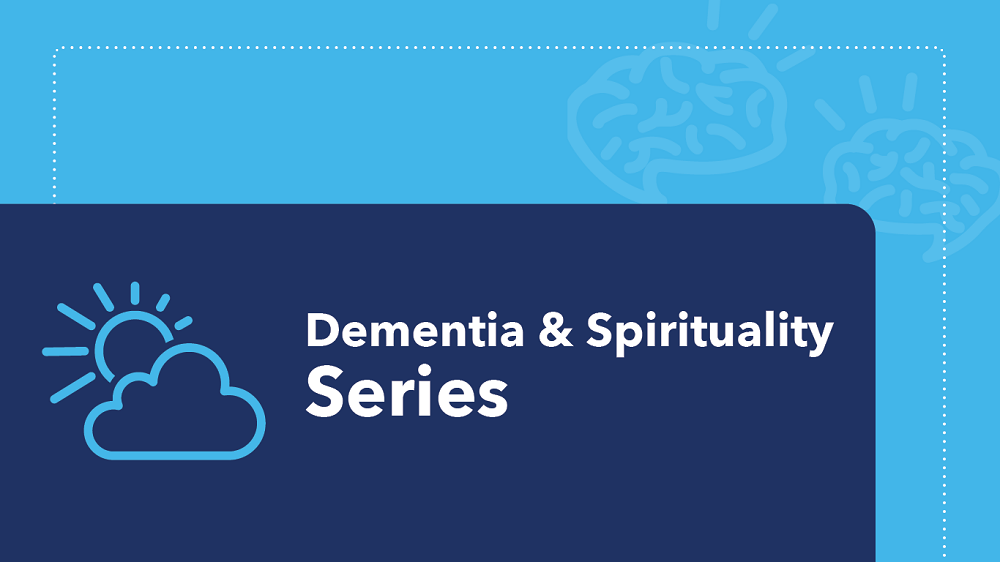 Dementia can make a person feel as though they have been abandoned. Listen to our series and learn how attending to one's spirit can be both an antidote and a source of strength. Our series hosts are Rev. Faye Forbes who is living with dementia and Lisa Loiselle, a pioneer in promoting the full participation of people living with dementia and care partners.
Episode #1: Dementia & Spirituality:

Jane Kuefer, PhD joins our guest hosts in introducing the series and exploring how spirituality remains a component in the life of a person with dementia across their journey.

Episode #3: Culture, diversity & Spirituality:

Roberta Bishop with the Rainbow Centre in Winnipeg and Elder Mary Wilson also from Winnipeg engage in a passionate conversation about spiritual care and support for people living with dementia and families through a lens of diversity and culture.

Episode #2: Spiritual Care:

Chrissy Thelker, an author and advocate living with dementia draws on her observations having worked in long-term care and her own experience post-diagnosis, in an exchange with Elisa Bosley, a chaplain, and champion of better spiritual care for people with dementia.
Episode #4: What We Do Here Counts: Sharing stories of spirituality and caregiving:
Matt Dineen, a care partner to his young wife and father of 3 adolescents and Janice Keefe, PhD and also a care partner to her mother now deceased, discuss how a spiritual life can help care partners support both the person living with dementia and themselves.