Women & Dementia: a special podcast series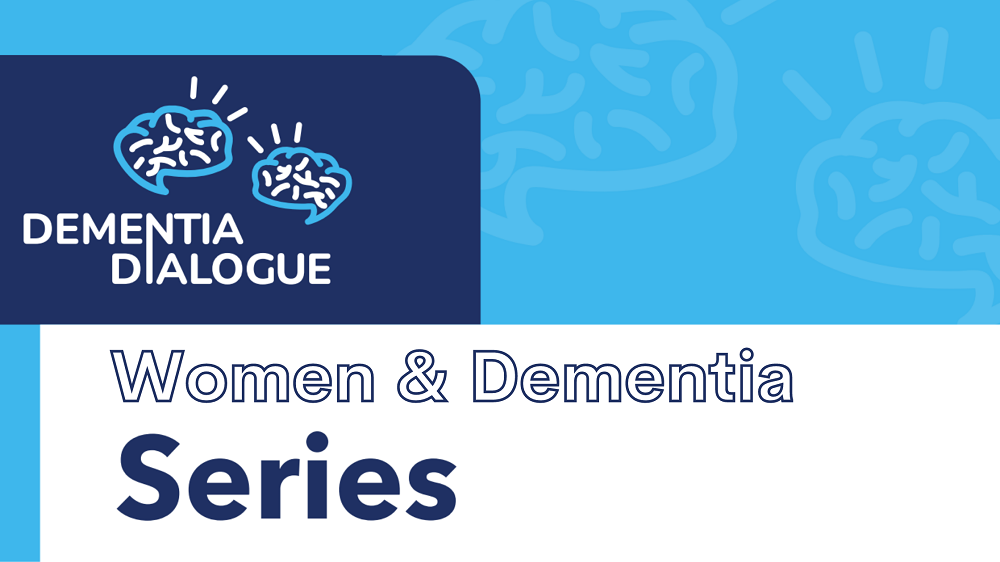 Women are more likely to be impacted by dementia, both as people living with a diagnosis and as care partners. While gender has largely been ignored in dementia research and support, these women's stories illustrate the importance of understanding how dementia impacts various groups of people.
Dr. Elaine Wiersma, PhD, Associate Professor, Department of Health Sciences, and Associate Director, Centre for Education and Research on Aging & Health (CERAH), Lakehead University, Thunder Bay, Ontario, Canada explores this topic.
If you are a woman living with dementia and would like to join an online bi-weekly Sisterhood group for women living with dementia, please contact Elaine at ewiersma@lakeheadu.ca .
Episode #1: The Solidarity of Sisterhood: Women living with dementia:

Three inspiring women living with dementia—Brenda, Clara, and Myrna, talk with Dr. Elaine Wiersma about what a diagnosis means to them. Through a "kitchen table" conversation about the challenges and joys of being women living with dementia, you will walk away inspired by their courage and resilience.

Episode #3: A Pioneering Partnership

Almost 20 years ago, Brenda Hounman a woman living with dementia, responded to an advertisement posted by the Murray Alzheimer Research and Education Program's (MAREP) Dr. Sherry Dupuis PhD, and thus began a fruitful collaboration. This episode describes how the relationship between "participant" and researcher has evolved, some of the results of the partnership and what are some lessons learned that can help others replicate their experience.

Episode #2: Choices

The idea of life choices is woven throughout this episode's conversation with Myrna Norman. Her life has not been easy, having been widowed in her mid-40's with a growing family but she has got on with life in a remarkable way. Challenges confronted her when she was first diagnosed with Frontal Temporal Dementia (FTD) but she uncovered options and the choices they presented.
Episode #4: Live for Today

Mary Beth Wighton's warmth, candor and strength shine through as she talks about her journal, now in book form, Dignity and Dementia: Carpe Diem. Written over a 6 year period, Mary Beth's personal reflections frequently acknowledge the gifts from people in her life that have enabled her to live a full life and become a leading advocate for her peers living with dementia. The entries began as notes to her family and like ripples in a pond, they grew outward to reach a wider audience.